Meet Our New York Orthodontists
Nicolas Freda, DMD
Dr. Nick was born and raised in New Jersey before attending Lehigh University for a bachelor's in Biology. He continued his education at Tufts University School of Dental Medicine in Boston, MA where he received Doctorate in Dental Medicine. There he found his passion for research, education, and most importantly, working with patients of all ages. He considers himself very fortunate to have had the opportunity to present research for Tufts at multiple meetings in the US and even earn an opportunity as a Tufts Ambassador for research completed in Melbourne, Australia. Dr. Nick continued his academic career at New York University College of Dentistry where he earned his certificate in Orthodontics and Dentofacial Orthopedics. Here he was able to hone his skills as an orthodontist working side-by-side with residents, faculty, and patients from around the world.
He currently lives in New York City with his girlfriend, who is also a dentist! Together they enjoy exploring the rich history of New York, being nerdy about teeth, and attempting to try every dessert in New York City.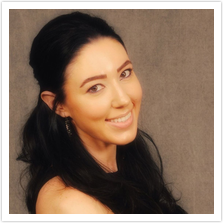 Dr. Marina Gonchar
Dr. Marina Gonchar is a Board Certified Orthodontist in New York City and prides herself in offering personalized, individualized care, for children and adults, to help YOU achieve your smile goals.
After attending Lafayette College in Pennsylvania for her undergraduate studies in Neuroscience, Dr. Marina went on to receive her Doctor of Dental Medicine degree from Boston University and her Master's Degree and Certificate in Dentofacial Orthopedics and Orthodontics at West Virginia University. Dr. Marina continued her training at NYU Institute of Reconstructive Plastic Surgery, completing a prestigious Craniofacial Orthodontic Fellowship with an emphasis on treating complex craniofacial conditions.
Dr. Marina prides herself in offering the latest techniques and technology in orthodontics including: intra-oral scanning, 3D low dose x-rays, Invisalign, Propel, Carriere motion appliance for bite correction, pre-surgical orthodontic planning and treatment, and Botox cosmetics for non-surgical gummy smile correction and TMJ pain and discomfort.
Outside of orthodontics Dr. Marina enjoys traveling, practicing yoga, and spending time with her dog, a white English lab, named Max.
Having had a positive, life changing experience with orthodontic treatment as a teen, Dr. Marina strives to give every patient the same life changing, unforgettable experience! So don't wait to start the journey to your perfect smile.